Netsurf Day Cream for skin infections – glowing skin – Vitamin Therapy – (50 Gms)
Vitamin Therapy Netsurf Day Cream is powered with Parsley Extract and L22, a botanically-sourced compound of Macadamia and Jojoba Oils, and Tocopherol (Vitamin E) which helps treat acne and skin infections. It is hydrating and soothing for a youthful and glowing skin with Sun Protection SPF-15.
Netsurf Day Cream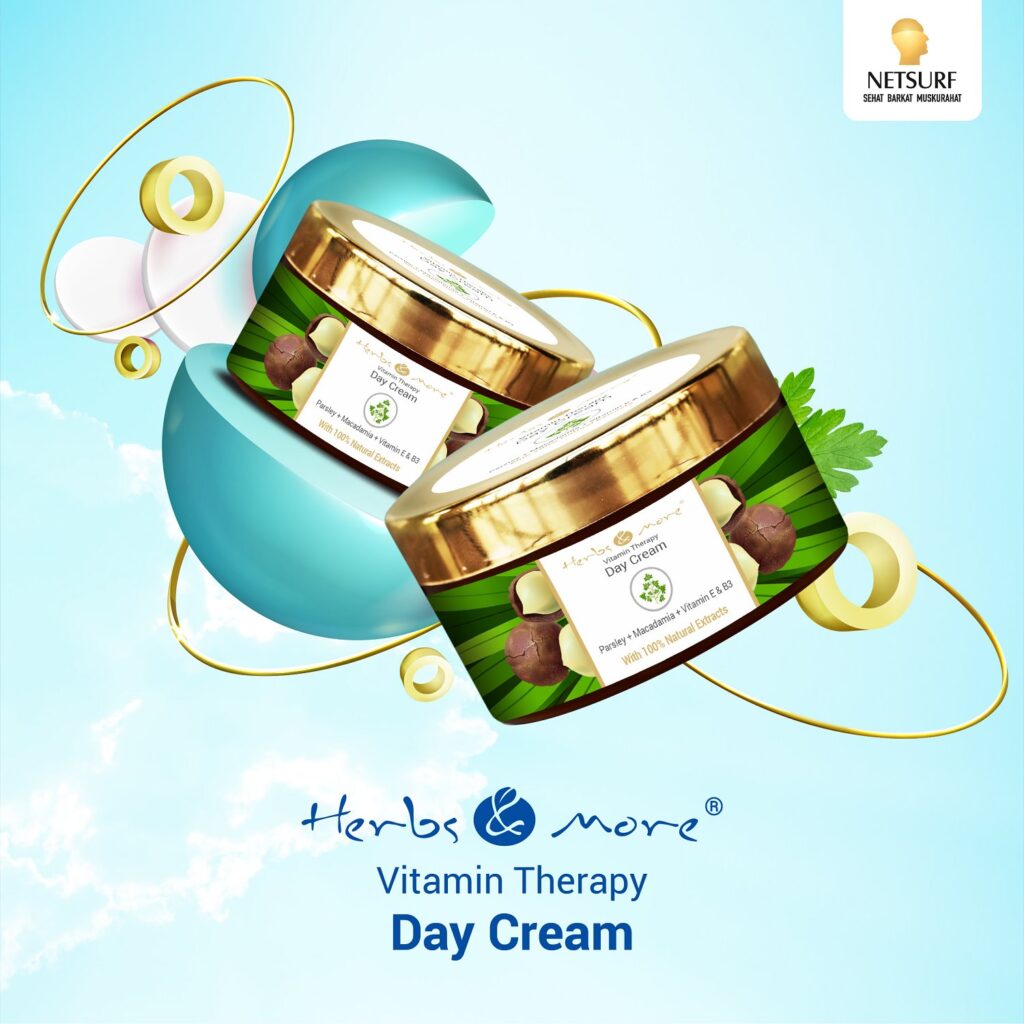 Benefits of Netsurf Day Cream
Parsley Extract (Netsurf Day Cream for Skin)
It helps treat acne and skin infections, as well as disinfects pores.
L22 (Macadamia Oil, Jojoba Oil, Tocopherol (Vitamin E)
It is a botanically sourced compound developed to simulate a healthy 22 year old's skin lipids
FAQ for Netsurf Day Cream
Is it necessary to use this cream at daytime?
Yes, preferably as it contains all those actives like for sunscreen effect which must be used in daytime to get the actual effect of the product.
Will this cream help to moisturize the skin?
It contains oils and butters that help to sooth and hydrate the skin.
Will it suit oily skin?
Yes, it is suitable for all types of skin.
How often do I use this cream?
Once a day, in morning hours before stepping out of your home.
Is it fine to use any other cream along with this?
No, you need to use this cream only. Any other cream used with this cream may cause some reaction on skin.
What effects should I expect after applying this cream?
Skin Radiating/ Skin Glowing/ Hydrating/ Soothing/ Sun Protection SPF-15/ Look 22 (Youthful Skin) Forever!!
Why Netsurf
Trusted By More Than 2.5 Million Consumers
Captive Manufacturing Facilities For Health and Wellness, Personal Care, Agriculture Products
Operates In 633 Districts, 5000 Blocks
5.2 Million Health Care Products To 350,000 Families
9 Million Personal Care Products To 250,000 Households
12 Million Agriculture Products To More Than 1 Million Farmers
Supply Chain Capability 256 Stock Points Dispatched More Than 22.36 Million Products
5,00,000 Lakh Direct Sellers Are Managing Their Day to Day Business Through 'Netsurf Network App'
Our more lets product show on etradus.in