Oddy High Quality Correction Tape 5mm X 6 Mtrs. Use like Whitener (Set of 12 Tape)
Oddy Correction Tape Means whitener No Waiting, No Odor, No Drips – Just Instant Correction.
Oddy ®Correction Tape in white color masseurs 6 MM x 5 Mtrs. is perfect to conceal one line of hand written mistake. This tape allows use to write directly on film & will not create shadow in copies.
Correction tape is an ergonomically designed single hand use & children safe tape dispenser. It has belt-driven technology with 2 rollers spinning in opposite directions. First roller rewinds the tape and other roller automatic collects the tape paper. Oddy® correction tape (dispenser) contains break-proof white tape (Size: 6mm width x 5 Mtr length) with a rewind knob to easily re-adjust. The head has flexible cutter inside, safe for hands and press vertically to cut the tape precisely and comfortably.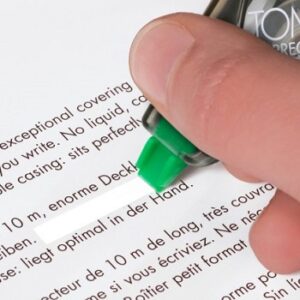 The Oddy® correction tape is transparent see through body to see the remaining tape. Oddy® correction tape is non-toxic, no-odour, no drips, instant dry, sticks securely with no shadow marks in photocopy/fax. It writes directly over Ballpoint, Gel, Rollerball Pens, and Marker Ink. Oddy® correction tape comes with 1 pc retail poly pack with detailed instructions printed overleaf – "How to use it?" and comes in 3 assorted colors – Red/Green/Blue variants. Correction tape is disposable & environment friendly. Oddy® correction tape is best product for Home, Personal, School & Office use and safe to carry anywhere in pocket.
Correction Tape Use like Whitener 
Made of Japanese technology
Film based correction tape
Clear cover to see the remaining tape
Rewinding point for easy rewinding of tape
Compact design to fit easily into pencil boxes
6 MM x 5 Mtrs. Single pc retail pack
Ergonomically Design for ultimate comfort
Easy application, Immediate re-writing
Sticks securely yet removes easily
Won't leave shadow in photo copy
Does not break in between
Environment friendly & clear cover to see the remaining tape
Our more lets product show on etradus.in