Netsurf Eye Care Naturamore Tablet for Protect eyes from Blue Light damage
A NUTRACEUTICAL ENRICHED WITH LUTEIN AND ZEAXANTHIN
Netsurf Eye Care Naturamore helps to maintain healthy vision and may protect from the harmful effects of blue radiations from mobile and computer screens, bright lights, pollution and poor nutrition. It contains a unique and powerful blend of Ayurvedic herbs like Amalaki, Bibhitaki, Haritaki, Moringa, Bilbery, Curcumin and Lutein and Zeaxanthin.
Netsurf Eye Care Naturamore Tablets for Support healthy functioning of retina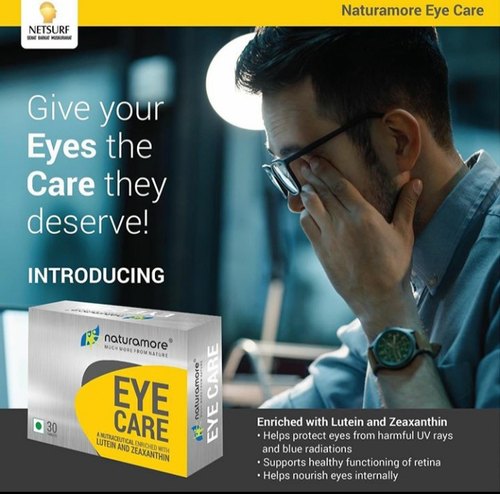 Naturamore Eye Care helps to maintain:
Nourish the vision internally.
Optimize normal vision.
Support healthy functioning of retina.
Protect eyes from Blue Light damage and vision in digital age.
Useful in eye fatigue & eye strain.
Net Content : 30 Tablets
ENRICHED WITH (Netsurf Eye Care)
Curcumin
Haritaki
Amalaki
Moringa
Bibhitaki
Lutein
Zeaxanthin
Use method of Netsurf Naturamore Eye Care Tablets
Netsurf Eye Care Naturamore Tablets for Nourish the vision internally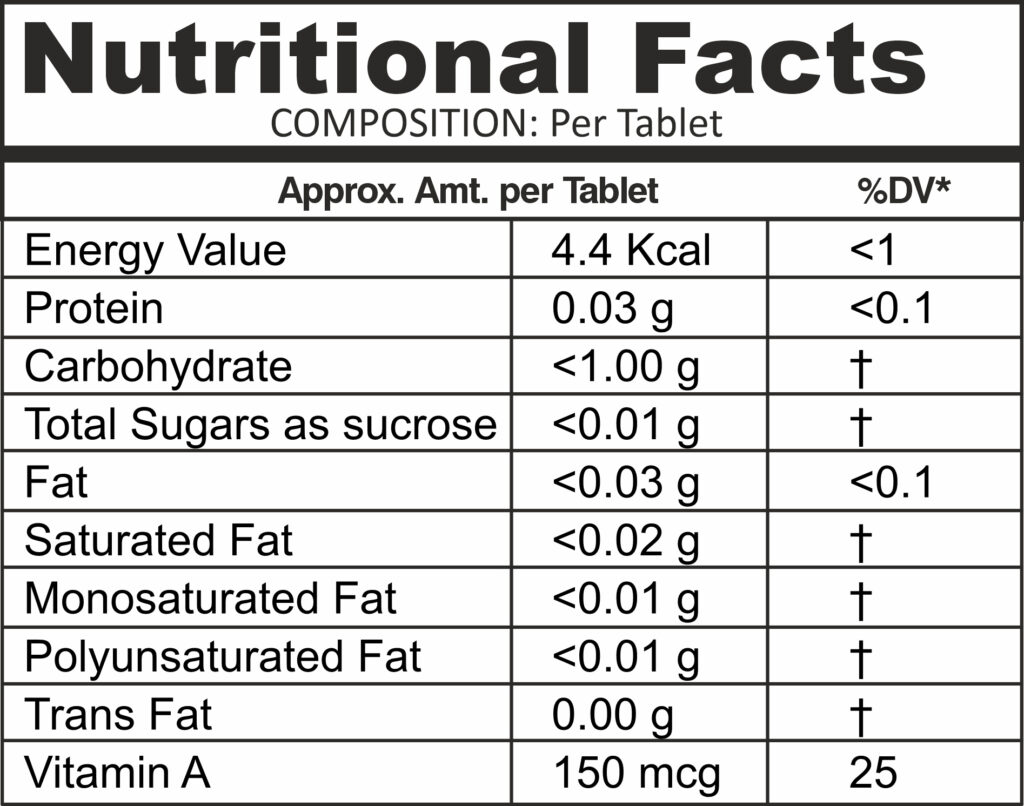 Benefits of Ingredients (Netsurf Eye Care Naturamore Tablets Optimize normal vision)
Amalaki
Helps to keep healthy eyes. It helps to improve eyesight, reduce the risk of cataract, vision loss and macular degeneration. It is helpful in treatment of eye fatigue, irritation of the eyes, and eye strain.
Bibhitaki
It is very useful for eye related problems. It contains essential vitamins, minerals, and protein which help in overall eye nourishment.
Haritaki
It is used to improve eyesight and treat all types of eye conditions. In Ayurveda, it is called as "King of Herbs".
Bhringraj
It enhances eye strength and overall eyesight and useful in several eye disorders.
Moringa
Contains Omega 3 fatty acids and extraordinary amounts of antioxidant which gives the eye protective benefits. It supports healthy eyes and clear vision.
Bilberry
It is one of the richest natural sources of polyphenolic components and is widely used to improve night vision or vision handicaps in low light, decreasing vascular permeability and capillary fragility. Netsurf Eye Care can provide some relief for dry eye symptoms, eye strain and eye fatigue. It helps in improving blood flow in the vessels; especially to the blood vessels in the eyes.
Lutein
It is a powerful antioxidant and helps in blue light absorption by the eyes.
Zeaxanthin
Helps shield the retina of the eye from light-induced damage. Together with lutein it protects the macula of the eye, an area essential for visual activity.
Curcumin
A polyphenol, useful in several eye related diseases such as glaucoma, age-related macular degeneration, allergic conjunctivitis, and dry eye syndrome. It may help reduce the loss of retinal cells.
Why Netsurf
Netsurf is not just another Direct Selling company; We take diligent efforts in attaining this purpose. We also endeavour to bring a positive change in the lives of people through our quality products and prosperous business opportunity.
Trusted By More Than 2.5 Million Consumers
Captive Manufacturing Facilities For Health & Wellness, Personal Care, Agriculture Products
Operates In 633 Districts, 5000 Blocks
5.2 Million Health Care Products To 350,000 Families
9 Million Personal Care Products To 250,000 Households
12 Million Agriculture Products To More Than 1 Million Farmers
Supply Chain Capability 256 Stock Points Dispatched More Than 22.36 Million Products
5,00,000 Lakh Direct Sellers Are Managing Their Day-to-Day Business Through 'Netsurf Network App'
Our more lets product show on etradus.in