Buy Quick Heal Antivirus Pro 1 User 1 Year Product Key Only
We will provide only quick heal product key through e-mail, WhatsApp or SMS.
Quick Heal Pro is an advanced antivirus software that offers robust protection against a wide range of cyber threats, ensuring the safety and security of your digital environment. With its comprehensive features and user-friendly interface, Quick Heal Pro stands as a formidable shield against malware, viruses, phishing attacks, and other online threats.
With all new Quick Heal version 23 powered by GoDeep.AI
Delivering peace of mind for you and your loved ones!
Quick Heal Pro Ransomware Protection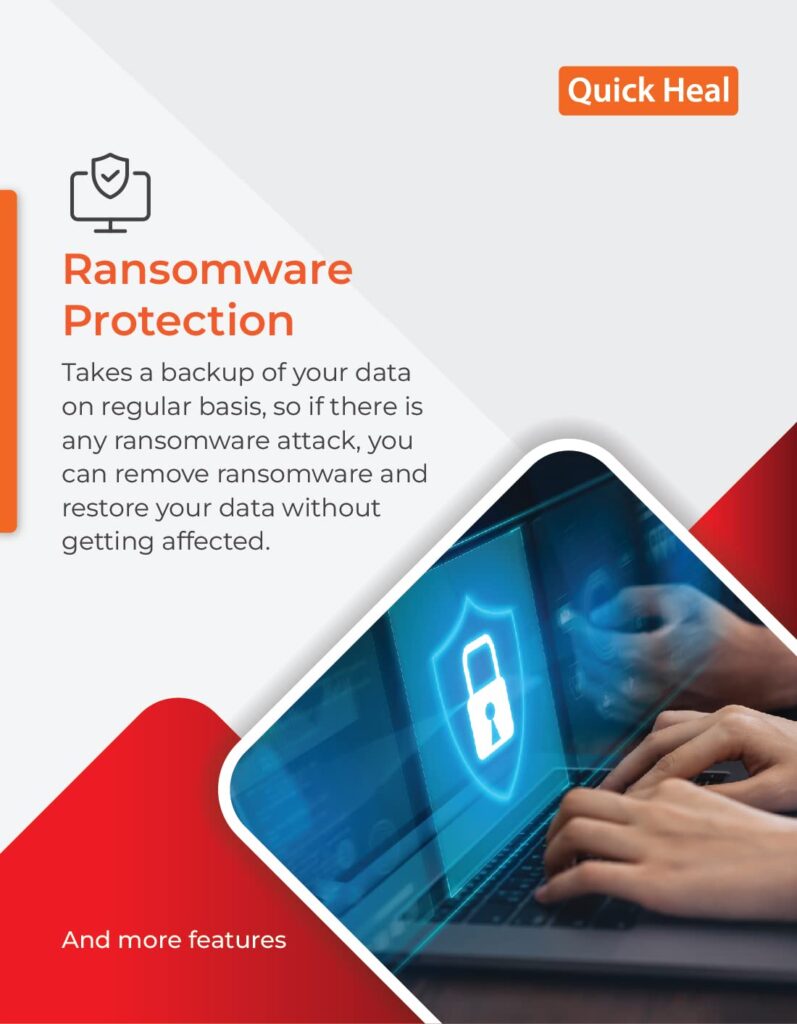 Real time scanning
One of the standout features of Quick Heal Pro is its real-time scanning capability. The software continuously monitors your system, files, and downloads, promptly detecting and neutralizing any suspicious activities. This proactive approach ensures that threats are identified and eliminated before they can cause harm, safeguarding your personal and sensitive information.
Monitoring Incoming & Outgoing network traffic
Additionally, Quick Heal Pro's powerful firewall adds an extra layer of defense by monitoring incoming and outgoing network traffic. This prevents unauthorized access to your system and prevents hackers from exploiting vulnerabilities. The firewall also offers customizable settings, allowing you to tailor its protection to your specific needs.
Quick Heal Product Key for Advanced DNAScan
Malware Protection
The software's malware protection is further enhanced by its advanced behavior-based detection technology. This feature identifies potential threats based on their behavior, even if they have not been previously identified. This proactive detection method is highly effective against zero-day attacks and emerging malware strains.
User friendly interface
Quick Heal Pro's user interface is intuitive and user-friendly, making it accessible to both novice and experienced users. The dashboard provides a clear overview of your system's security status and allows you to perform scans, updates, and customizations with ease.
Quick Heal Genuine Product Key Provide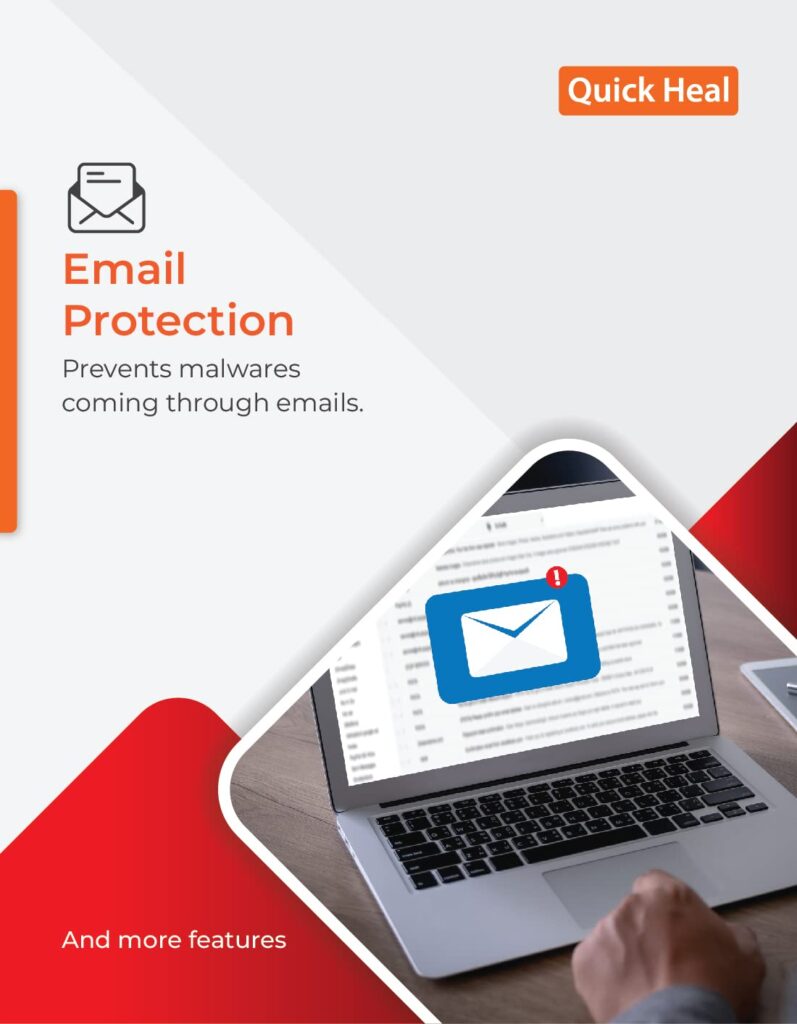 QuickHeal Auto Update
Regular updates are crucial for staying ahead of the evolving threat landscape, and Quick Heal Pro ensures your protection remains up to date. The software's automatic updates ensure that your defenses are armed with the latest threat definitions and security patches, keeping your system fortified against the newest threats.
In conclusion, Quick Heal Pro is a comprehensive antivirus software that offers powerful protection against malware, viruses, and other cyber threats. With features such as real-time scanning, behavior-based detection, a robust firewall, and user-friendly interface, Quick Heal Pro is a reliable choice for safeguarding your digital world and ensuring peace of mind while navigating the vast online landscape.
QuickHeal Pro Key for Browsing Protection
Key Feature of Quick Heal Antivirus Product
Ransomware Protection
Advanced DNA Scan
Email Protection
External Drive Protection
Anti Rootkit
Anti Malware
Import and Export Settings
Virus Protection
Safe Mode Protection
Scan Options
Browsing Protection
Malware Protection
USB Drive Protection
Smart Scan Engine
Scan External Drives
IDS / IPS
Firewall Protection
Browser Sandbox
Anti – Keylogger
Registry Restore
Automatic Backup
Enhanced Self – Protection
Track Your Laptop
Quick Heal Remote Device Management (RDM)
Hijack Restore
System Explorer
Auto Silent Mode
Track Cleaner
ANTI-MALWARE
Scans thoroughly to detect and clean malware and other potential threats in your computer.
ADVANCED DNASCAN
Detect and block unknown threats with behavioral and characteristic inspection.
MALWARE AND VIRUS PROTECTION
Multi-layered protection against zero-day attacks, virus, phishing, and malware.
SMART SCAN ENGINE
Scans files and folders in lesser time without using too much system resources.
EXTERNAL DRIVE PROTECTION
Block malware that may infiltrate through external drives and infect your system.
IDS/IPS
Analyze your network for signatures that match known cyberattacks and take actions to block it.
FIREWALL PROTECTION
Protect your network from the latest threats with features that secure your unique environment.
Our more lets product show on etradus.in